Featured customers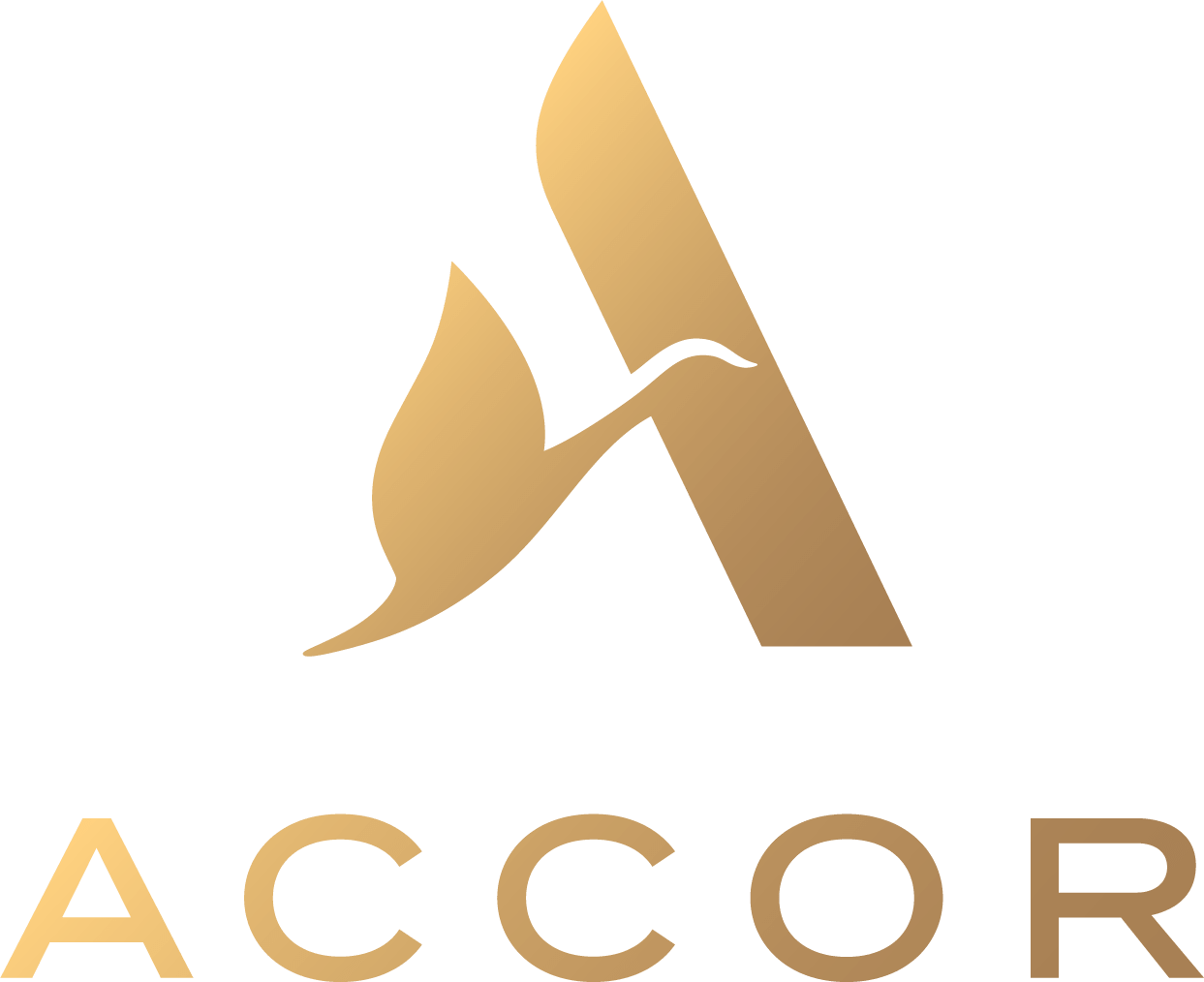 The hotel chain was looking for a solution that would keep their valuable data...
Baltimore Medical System uses Barracuda Web Security Gateway and Barracuda Email...
The Bank of Botetourt, founded in 1899 in Virginia, US, needed cloud-first email...
Bed Bath and Beyond was looking for an email security solution that could manage...
The largest retail chemist chain in Australia was looking to improve the security...
As one of the largest insurance companies, Blue Cross Blue Shield needed to...
Cabot Creamery, an American dairy cooperative, needed to deploy a virtual email...
The most important thing for Calzedonia was to have a secure and stable connection...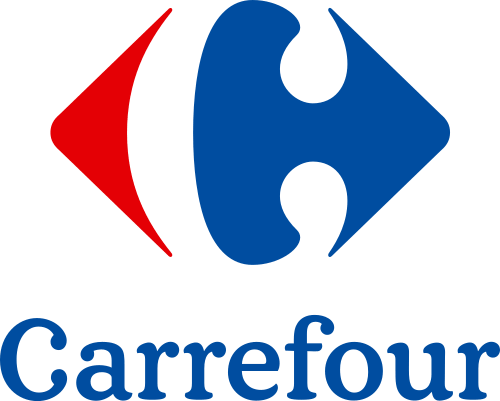 Carrefour was looking for a cloud email security solution for their employees....
The City of Atlantic City was experiencing major phishing attacks and needed a...
This city in Florida recently moved to Office 365 and their main concern was...
The City of St. Louis was using Barracuda CloudGen Firewall internally and Cisco...
The City of Tucson was looking for a solution that would help with PCI compliance....
The City of York needed a Microsoft Office 365 backup solution that would protect...
Comscore, a media analytics company, works with legitimate clients whose emails...
Continental Office achieves robust security and time savings with Barracuda...
Delta Airlines needed a secure way to backup files for the manufacturing division...
Denbury Homes faced persistent threats of email and web-born attacks. This caused...
Using Barracuda Email Protection and Barracuda Cloud-to-Cloud Backup, the...
Explore Learning, an award-winning math and English tutor provider, needed...
Thanks to Barracuda Email Protection and Barracuda CloudGen Firewall for Azure,...
The Georgia Department of Public Safety already had both the physical Email...
Giumarra was moving to the cloud and wanted the protection of the latest...
The American pizza chain needed assistance with backing up the files of their...
Herbalife was experiencing large fluctuations in web traffic and needed a solution...
The social media management platform needed a purpose built solution that could...
Convenience store food service program with 8,000 locations across 30 US states...

Hussmann, one of the leading commercial refrigeration companies, tested email...
Innovative Dutch start-up InnoTractor leverages IoT, cloud, and digital...
Intrado was out of space on their on-premise archiver. The business has been...
Jersey Mike's was searching for a cloud-based archiving solution. They were...
The crafts and fabrics retailer needed to protect their servers in Azure....
Learn why John Clark Motor Group relies on Barracuda Email Protection, Barracuda...
The customer needed to migrate applications to Microsoft Azure. They needed to...
Liberty Tax was in the process of moving some of their appliances to the cloud....
Lowe's Pay and Save was looking to integrate 165 stores into one unified network....
A private California university, Loyola Marymount was moving to Office 365 and...
The McKee Foods team was logging into every app individually through website...
The Mendocino Family of Companies experienced the value of Barracuda Backup when...
The luxury brand, Michael Kors, needed content security at their US headquarters....
Mitsubishi Precision is a part of the Mitsubishi Group, so they have to submit...
The Superior Court of Nevada County was moving to an Office 365 environment and...
NHS Greater Glasgow and Clyde (NHSGGC), one of the largest healthcare providers in...
NAPA had an on-premises archiver that was at 90% capacity and knew they wanted to...
Northwest Missouri State University needed a robust email security solution that...
As a 24/7 veterinary hospital and part of a university environment, Ohio State...
The customer was using several backup vendors and wanted to simplify while...
This digital agency was moving their clients to Microsoft's Azure cloud and knew...
Panasonic needed a comprehensive, yet cost effective backup solution. It was very...

As a part of the oil and gas industry, Parkmead Group faces cybersecurity threats...
Peet's Coffee was interested in adding an anti-phishing solution and going fully...
Penske Motor Group, the dealership arm of the Penske Corporation, was already...
A fast-growing cybersecurity-as-a-service company, Perception Point was working to...
PetSmart wanted a robust firewall solution that would protect two primary...
As the top container port in the US, the Port of Los Angeles was running out of...
Post Holdings was looking for an extra layer of protection against spearphishing...
Powerschool, an education technology provider, was growing rapidly and needed to...
The Doha-based airline wanted a VPN setup that was highly redundant, and the VPN...
One of the largest electronics companies, Samsung needed assistance with email...
The San Diego Metropolitan Transit System was looking to replace their existing...
Challenged by high growth and 70% of employees using mobile devices, Sapphire...
Sharp Electronics, a household name, was experiencing daily email attacks and...

Since using Sentinel as a part of the Total Email Protection bundle, they now see...
Since using Phishline as a part of the Total Email Protection bundle, they are...
Since using Essentials as a part of the Total Email Protection bundle, they have...
Shiseido was using other vendors for email security, but they were still getting...
Covid lockdown in 2020 presented an unparalleled challenge for high-end event...
As a global premier jewelry and accessories brand, Swarovski has a wide network of...
In its move to Microsoft 365, The Cam Academy Trust knew it would have to...

Toys R Us needed to protect an application that allowed their partners to peruse...
Global leader in steel mesh panel solutions, Troax, was challenged with data...
This American kitchen and household products brand needed an email security...
Tuscaloosa County Schools were in the middle of migrating to Office365 and needed...
UCLA was looking to secure email inboxes across several departments. With...
Undertaking a massive, carefully-planned, phased migration to Azure, this leading...
The University of Caliornia, Davis was looking to increase their firewall...
Urban Outfitters needed granular policy control and reporting. Barracuda Web...
Winchester District Memorial Hospital provides healthcare to patients and...
---
With 22 fire stations spread across 749 square miles—each with its own ad-hoc IT...
A leading Dutch insurance provider sought a firewall security solution that would...
A Dutch agricultural cooperative was challenged by multiple diverse business...
Avalon Biomedical Management was experiencing an increase in email-borne threats...
When AZ Jan Palfijn was preparing to migrate to Microsoft Office 365, it...
Dutch retailer, BCC, chose Barracuda to secure their applications, email and data....
Belfast Metropolitan College is the largest further and higher education college...
The leading hotel group created a seamless and secure transition to working from...
Calgary Foothills Primary Care Network was looking to adopt Office 365 apps for...
A Calgary-based primary care medical group needed to replace their former Veeam...
Camden County Technical School was facing malware issues due to students using...
Carinova is a Dutch home and residential care provider with 4,000 employees and...
Marque emblématique en France, la belle-iloise fabrique et distribue des conserves...
This Spanish canned and jarred foods company was expanding into new countries and...
After migrating key teaching resources to Microsoft Office 365, ransomware became...
Cross Hydraulics is one of Australia's leading providers of imported hydraulic and...
Curtins utilizes the Total Email Protection bundle to protect against spam,...
Eissmann has thousands of employees working across multiple sites and needed to...
A leading IoT services provider, Energisme, needed to increase the security of...
Family-owned textile company Erwin Muller reached the limits of their existing...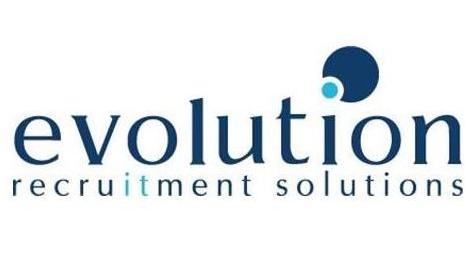 Evolution Recruitment needed to address three key areas of its IT support:...
EWAB Engineering wanted to transition to a cloud-based infrastructure. The...
FC Montreal uses Barracuda CloudGen Firewalls to secure their network and internet...
In FineLine's global, ticketing business, online security and data protection are...
First Basin wasn't satisfied with their tape-backup's sluggish performance. They...
Gateway Mechanical Services needed a more comprehensive email security solution...
Generator Power was a potentially critical threat vector and needed to bolster...
GL Education needed to protect highly-sensitive data while offering web-based...
GPK Group turns to Barracuda Email Protection to protect Australian supermarket...
Grimaldi Group, a multinational logistics company, needed a firewall solution that...
Higher education provider graduates to safe and secure Microsoft 365 migration...
Leading logistics provider supercharges wide area network with Secure SD-WAN built...
To accommodate its growth, Hagedorn decided to centralize all their services and...
When HarcoSemco was attacked with ransomware, the leading manufacturer of...
Global manufacturing firm Hayward Tyler suffered a ransomware attack that...
Workplace consulting firm, HCS, turned to Barracuda to ease their concerns over...
Healey Brothers, faced with unreliable backups, time-consuming tape devices, and...
Cornish car dealership gets out of neutral with data backup solution. Cloud-based...
Hubo, one of Belgium's largest DIY retail chains, needed to migrate network...
Dutch psychiatric healthcare organization Humanitas was held back by an outdated...
As the threat from CEO fraud and email impersonation attacks increased, Intergamma...
Jupiter Capital had to deal with banking regulations requiring all of their data...
Keolis, the Netherland's regional public transportation provider, needed to...
The UK-based hospital was looking to consolidate email security onto a single...
For L&Q, a charitable housing association, had a complex infrastructure in place...
When Leeds United FC was promoted to the English Premier League, they became a...
Levitt-Safety's tape-backup system failed and the company needed to implement...
As part of their migration to Azure, this company needed to securely deliver their...
Lindsay Australia, a leader in integrated transport and logistics, realized its...
The UK-based charitable trust was getting bombarded with phishing attacks and...
Rotterdam's Maasstad Hospital needed a cloud backup for its Microsoft 365 data to...
On the day when Myerscough College made exam results public in England and Wales,...
Nationwide Specialist Services (NSS) grew 20% during the pandemic. Their growth...
The Natural History Museum was looking for a solution that had cloud storage, the...
Cloud-based solution transforms data storage and security capabilities,...
As the largest educational organization in the Netherlands, NCOI Opleidingen...
The healthcare technology company uses Barracuda Cloud Security Guardian in...
Telecom network services provider sought to create a comprehensive WAN strategy...
Norfolk and Suffolk NHS Foundation Trust had increasing amounts of critical data...
This growing retail chain was asked to provide digital backups of all existing and...
Pacific Sense narrowly thwarted a potentially disastrous cyberattack in progress;...
Pickens County School District was previously using a slow and cumbersome email...
Pleo, provider of smart company cards trusted by over 20,000 businesses across...
After Ploeger Oxbo Group migrated its email from on-premises Microsoft Exchange...
The largest baby-retailer in the Netherlands experienced an increase in...
Prestige Care was looking for an email security solution that would help them...
Europe's leading supplier of heat emitters and indoor climate comfort systems,...
RHI AG turned to Barracuda to simplify its complex infrastructure. Barracuda...
Rochdale Boroughwide Housing needed a third-party backup system to secure its data...
Roderick's Dental chose Barracuda CloudGen Firewall for its scalability,...
SAS decided to move as much of their environment as possible to Azure. When doing...
SHORE School was looking to replace their tape backup solution. They wanted a...
With Barracuda Total Email Protection, Sight Scotland has an extra layer of...
Smithfield Foods decided to migrate its complete IT infrastructure to Amazon Web...
The Society of Motor Manufacturers and Traders (SMMT), a UK trade association, was...
Sogregross, a large-scale retailer in Italy, needed a secure and remote email...
Migrating to a cloud-hosted office suite meant this multinational manufacturer of...
Soteria finds path to Zero Trust with Barracuda CloudGen Access.
South West College was in the process of transitioning from on-premises email and...
The Austrian food retailer, SPAR, needed to continuously improve security,...
Swedish company, Sparc Group, was challenged to make zero trust a reality across...
Stowe Valley needed a more centralized IT solution that could support the student...
Syntra needed more advanced email security for Microsoft 365. Barracuda Total...
TEST-FUCHS secures high value testing equipment and implements predictive...
Sheffield College experienced targeted attacks from hackers and needed a more...
Tricentis executives were receiving a large amount of targeted spearphishing...
Unicre was migrating to Microsoft Azure, but was concerned about maintaining...
The farm machinery supplier was in the market for new network firewalls and email...
This large Belgian university was facing major network performance issues as...
As a proxy provider, Webshare, continued to see strong growth they needed a...
Students at Wellington College were already feeling the pressure of exams when...
WNC embraced Barracuda Email Protection with its artificial intelligence for...
Barracuda Backup secures and replicates their data in the cloud. Barracuda...
---
We are here to protect and support our customers for life.
Check out our third party customer reviews:
Already a customer?
Join our customer insiders program.
Our customer community offers the opportunity to network with peers, share feedback on products, and expand your expertise.
Learn more